UVLe Tips
Large Files
See demo UVLe site for dealing with large files (videos)


---
Using UVLe beyond classes
---
Slow Connection
File uploading and page editing on UVLe take a long time to load. What gives?

If you encounter a message like "waiting for 64.19.142.13..", you could be using some browser accelerator that's prepending your access to UVLe (see this post, for instance). All UP public addresses start with 202.92.* It's going to be worse within Dilnet because public number addresses are hardly resolved from there.

Suggested Solution 1: take out the accelerator or at least make an exemption for UVLe and other UP services.

Suggested Solution 2: clear your browser cache.


---
Monitoring Updates
---
Buggy loading of page
Update your browser to its latest version (hopefully also running on the latest OS version). No MS Internet Explorer please. In the meantime, try switching to standard Moodle theme by copying this in the address bar:
  http://uvle.up.edu.ph/?theme=standard


(or append &theme=standard to the URL if you're on a specific page)

To go back to the UVLe layout, copy this:
  http://uvle.up.edu.ph/?theme=uvlebookv2

(or append &theme=uvlebook to the URL if you're on a specific page)
---
PM your contacts on UVLe
You can PM (private / personal message) your friends and classmates on UVLe by adding them on your Contacts list and messaging each one when they log in. To add contacts, click on Messages (on the UVLe dock at the bottom of your browser) and add contacts from your courses and recent conversations.

    

---
Learning Moodle 2.0 quickly
What's the fastest way to learn Moodle 2.0? Perhaps reading this this illustrated guide and personally exploring UVLe will help.


---
Distributing large files
Is the file you're trying to share too large for upload on UVLe or greater than 50Mb? Try sharing it via Torrent.


---
Emoticons

These are the emoticons used in UVLe: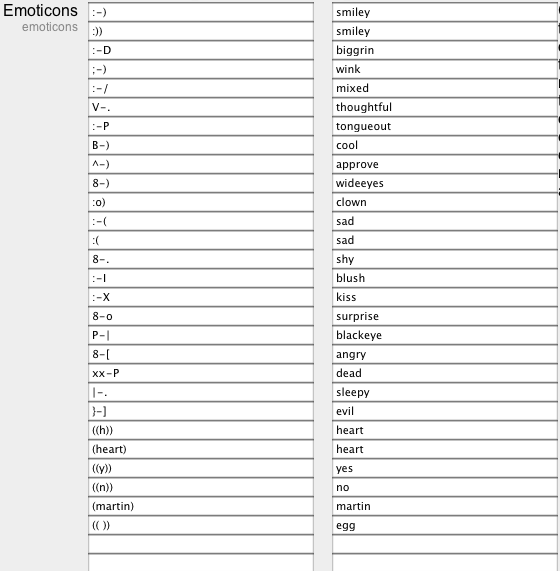 If any of these symbols interfere with certain mathematical expressions, please inform the UVLe Support Team


---
Boxbe

For UVLe users whose email accounts are tied to to Boxbe (no relation to UVLe or DILC), sorry. You may have trouble receiving legitimate posts from your teachers. For those who're not yet into Boxbe, stay away from it at all cost. Boxbe filters cause problems with legitimate bulk email senders like UVLe courses. Boxbe is a scam!


---
Chat
---
See Also