UP Padyak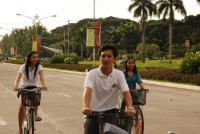 UP Padyak is a campus biking program for UPD students and, more recently, for faculty. Initiated in 2008 by the UP Mountaineers, the UP Padyak project has gained support from the UP community, including the University Student Council that pledged a hundred bikes in its program called "Dagdag Padyak".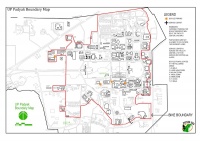 The use of UP Padyak bikes is limited to campus biking (Click on UP Pakyak Boundary Map on the right for details).
For information on guidelines and sign-up, visit the UP Padyak Website.
Spin-off Projects
Lab-A-Bike - a Padyak bike-powered washing machine by social entrepreneur, Illac Angelo Diaz
Padyak Bamboo Bikes
External Links
UP Padyak in the News