DZUP Yun Yon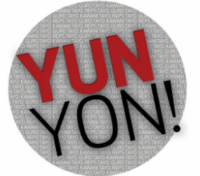 Yun Yon!
TIMESLOT: Thursday, 1-2 PM
COLLEGE/UNIT: DZUP 1602/All Academic Workers Union
HOST/S:
YUN YON is the All UP Academic Employees Union and All UP Worekrs Union's advocacy radio program concerning administrative staff, REPS and faculty. It airs in DZUP 1602 AM Radio every Thursday 1-2pm. We are a balance of local and national issues.
Follow us on http://www.twitter.com/yunyonallup.

2012 Episodes
2015 Episodes
2016 Episodes
2017 Episodes
2018 Episodes
2019 Episodes
2020 Episodes
2021 Episodes