DZUP Radio Circle
From Iskomunidad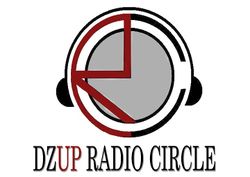 The DZUP Radio Circle, renowned in two points of its exceptionality; a university-wide academic organization dedicated to the responsible use of radio as a tool for the promotion of media education and awareness. It is the student organization arm of DZUP 1602; the official radio station of University of the Philippines, Diliman.


Contact Details
Mobile: +639054736906
Email: thedzupradiocircle@gmail.com
Address: 2nd Floor Broadcast Building, Media Center, College of Mass Communication, University of the Philippines Diliman, Quezon City, Philippines 1101
History
DZUP RADIO CIRCLE was established in July 2005 by then DZUP 1602 interns who saw the need for an organization to help support the stability and continuity of its operations.

The forerunner of what is now DZUP 1602 may be traced back in 1957 when the contract between the University of the Philippines and the Radio Corporation of America took effect and made DZUP a reality.

The following year DZUP was formally launched on air at the Engineering building at 5 o'clock in the afternoon of December 2, 1958 by then UP President Vicente G. Sinco. Soon after, the station obtained credit from different parts of society reached by its airwaves. DZUP gained recognition from its spectators as part of the media that responds to the challenges of providing information, deliberation, and awareness needed by the people.

At the height of the Diliman Commune in January 1971, the students took over the station which became an anti-Marcos medium of communication. The military tried but failed to destroy transmission facilities. It was only until September of 1972 that they succeeded in stopping the operation by destroying its equipment.

Notwithstanding the upshot of defying the said bent Administration that challenged its existence, the DZUP rose and sustained its place in society as a part of media taking part in responsible journalism. It also didn't fail in producing a better range of programs produced to bid entertainment and information towards its audience.

Presently, the DZUP RADIO CIRCLE—the student organization arm of DZUP 1602—is continuing its part in DZUP's unstoppable legacy in substantial and responsible broadcasting.
Officers

ACADEMIC YEAR 2016-2017

Dwight Angelo De Leon
President

Pauline Dominique Caparas
Vice President for DZUP Affairs

Bea Patricia Devesa
Vice President for External Affairs

Mia France Capio
Secretary

Estephanie Hidalgo
Education and Research Committee Head

Kristelle Laguda
Events Committee Head

Jaslyn Samantha Nicolas
Finance and Marketing Committee Head

Christel Joy Lagdameo
Membership Committee Head

Lei Lenny Bernardino
Public Relations and Media Liaisons Committee Head


Members
DZUP RC is one of the most diverse organizations in the College of Mass Communication.. As of September 2012, DZUP RC is composed of more than 60 members from 10 different colleges, namely, Mass Communication, Arts and Letters, Education, Architecture, Engineering, Public Administration, Business Administration, Social Sciences and Philosophy, Tourism, and Statistics.
Activities
As the student organization arm of DZUP 1602, DZUP RC produces four programs for the Boses ng Estudyante Strip. These programs include Lakwachika (Tuesday), Samahang Bidang Bida (Wednesday), Ikaw Naman (Thursday), and Sudent Y-O-Universe (Friday), which all air from 10-11 in the morning.
DZUP RC also holds activities for the entire UP community. The organization holds radio workshops and other training activities for its members, applicants and interested students.
Every July, the organization celebrates its founding anniversary through Radio Circle month. The main event for this is the Musiquiz, a quiz show that aims to provide the students a chance to showcase their knowledge and interest in music.
The organization also helps in a comprehensive University Student Council Election Coverage, which is aired on DZUP 1602. Every USC election, DZUP interns and RC members are assigned to different colleges as correspondents to give up-to-date reports, from the campaign sorties to the proclamation of winners. RC also helps in the live coverage of other events in the campus such as the Lantern Parade every December.
DZUP RC also organizes College Collision, an inter-school amateur band competition for college students. It is the organization's flagship event which serves as an avenue for promising college bands to showcase their talents. It is also a fund raising activity for DZUP 1602. A portion of the profit gained from the event will proceed to the funding of operations of DZUP 1602.
See Also