DZUP E-Talakayan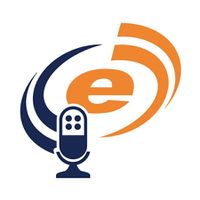 E-Talakayan
TIMESLOT: Friday, 5-6 PM
COLLEGE/UNIT: DZUP 1602/Information Technology Development Center
HOST/S:

e-Talakayan is the only program in DZUP that is devoted to information technology. It is also one of the few science and technology radio programs in the Philippines.
e-Talakayan, a radio show devoted to guide the Filipinos on the use of technology (devices - software and hardware, Information and Communication Technology [ICT] services, etc.) for greater productivity, helps Filipinos take good care of and maximize the use of their technological tools. It also provides the listeners updates on the gadgets available on the market that are suitable for their needs. The show also talks about how technology can be used for the further development of a more progressive Philippines.
This show does not only cater to the IT geeks and experts. It also serves as a help desk, user guide, and product overview and review guide for users of technological devices and ICT communication services. e-Talakayan also uploads its episodes to be viewed and listened to on its website, on iTunes as a podcast and on Youtube.

2012 Episodes
2015 Episodes
2016 Episodes
2017 Episodes
2018 Episodes
2019 Episodes
2020 Episodes