Circle of Industrial Engineering Majors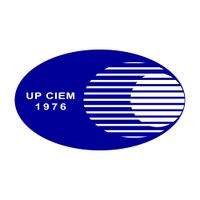 The University of the Philippines Circle of Industrial Engineering Majors (UP CIEM) is an academic organization established on November 23, 1976 by a group of students from the Department of Industrial Engineering and Operations Research, College of Engineering at the University of the Philippines, Diliman. UP CIEM was initially formed as a response to what they felt was a need for an academic organization that can cater to their needs as IE students. Since then, UP CIEM has grown, over the years, from a fledgling organization to a force to be reckoned with not only in academics but in sports, social activities, and leadership as well. The business of UP CIEM never falls short of the foundations of Industrial Engineering: effectiveness, efficiency, and productivity.
The organization, has but one vision for its members, that is to notice – that it should be more than a collection of people; to realize – that being a member of CIEM, one has the opportunity to explore the boundaries of their personality and become an even better person; and lastly, to be humble – not one that bows their head and keeps their opinion to themselves, but one who has dignity and is able to stand and lead a crowd without having to step on another person.
With 40 years of significant existence in the UP College of Engineering, UP CIEM chooses no other path but to advance excellence in the grandest manner. UP CIEM remains true to its foundation, providing an organization of support, assistance, and relationships to the students. More than being an organization, UP CIEM continues to be the family of camaraderie and trust for the Industrial Engineering student body and the sanctuary of excellent Industrial Engineers for the nation's future.

One Circle. One Family.
The Executive Board
THE EXECUTIVE BOARD '1718
Chairperson
Anthony Dale Senina
Executive Vice Chairperson
Mary Margaret Guzman
Vice Chairperson for Academic Affairs
Karl Benedict Banag
Vice Chairperson for External Affairs
Kirstie Faye Tabanda
Vice Chairperson for Finance
Carla Ocampo
Vice Chairperson for Internal Affairs
Ivan Joseph Valdez
Vice Chairperson for Membership and Recruitment
Ramon Miguel Romero
Vice Chairperson for Publications and Records
Erika Pauline Sadava
Events
UPGRADE – College Entrance Exam Review for High School Students
Facilitated by the Academic Affairs Committee, UPgrade is the yearly college entrance examination review for high school students conducted during the months June and July. This weekly activity involves reviews in the subjects of Mathematics, Science, Language Proficiency and Reading Comprehension with the goal of equipping the fourth year high school students the necessary skills needed to pass any collegiate level entrance examination. Lecturers are members of UP CIEM, who were trained prior to the event. Review materials, which serve as a study guide, are prepared by CIEMers and given to the students. For more than 7 years, UPgrade has handled over 50 students yearly, serving as a stepping stone towards building a better future for the youth.

IESHIKAWA
The initial ambition for the first IEshikawa was for it to be a seminar series which would reinforce the pre-existing acumen of Industrial Engineering students hailing from universities from the National Capital Region.
Now on its 12th year, IESHIKAWA has definitely surpassed expectations in providing future Industrial Engineers a different perspective of their respective course. This 3-day seminar-workshop event has reached future Industrial Engineers, gathering up to 1000 students from colleges and universities nationwide.
IESHIKAWA aims to reinforce and enhance the learnings taught inside the classroom by providing real life examples of applications of taught methods. Different IE fields are also exposed to the students. Furthermore, students are subjected to group workshops in which they can practice leadership and team work.
ANNIVERSARY MONTH
UP CIEM celebrates its anniversary month during November with a lot of activities in store not only for the members but to the community as well. The anniversary month celebration is a form of giving back to all groups of people who have contributed to the success of the organization throughout its 40 years. The celebration is ended by the annual CIEM Anniversary Party attended by current members and alumni.

COLORBLAST
A fun run held in UP Academic Oval for the benefit of a chosen institution.

LET'S Do It
An outreach program that aims to improve a community's livelihood, education, health, and sanitation conditions through conducting sustainable projects.
Announcements
 UP CIEM is now open for applications for the 1st semester, AY 2017-2018!

Contact
email: executive.board@upciem.org
website: http://www.upciem.org
Facebook: http://www.facebook.com/upciem
3/F Lobby, Melchor Hall
College of Engineering
University of the Philippines,
Diliman, Quezon City
See Also