CAL Atrium Mural Design Contest
Entries to the 'the CAL Atrium Mural Design Liking Contest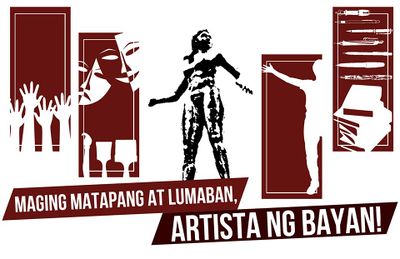 Entry No. 1: UP Lingua Franca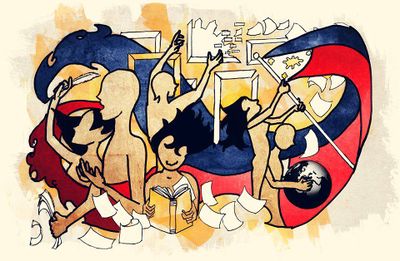 Entry No. 2 : Speech Communication Association (UP SPECA)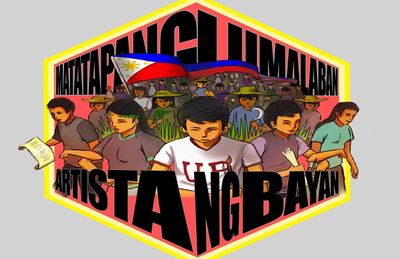 Entry No. 3: Asosasyon ng Kabataan, Artista, Kritiko at Iskolar ng Sining (ASTERISK)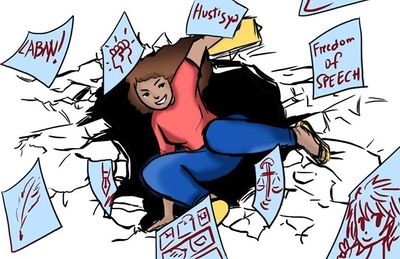 Entry No. 4: Graphic Arts in Literature (GRAIL)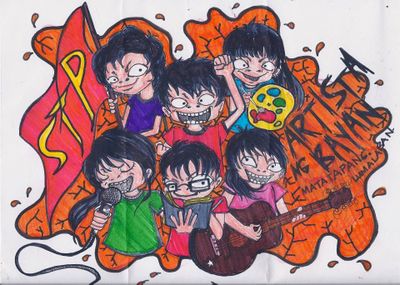 Entry No. 5 : Ugnayan ng Manunulat (UGAT)

.Here are the guidelines that will determine the final design for the CAL Lib Mural Painting this coming June 14, 2013:
1. Theme: "MATATAPANG, LUMALABAN, ARTISTA NG BAYAN, KAL!"
2. The entry with the most number of likes will be the considered as the final design.
3. The winning entry will garner points which will be included in the computation of the 'Best CAL Organization Award' at the end of the A.Y. 2013-2014.
4. The CAL Organizations (using their official Facebook accounts ang pages) and the CAL Student Council of A.Y. 2013-2014 (using their personal accounts) are not allowed to participate in liking the entries.
5. CAL Organizations are also not allowed to upload their versions of the entry. They are only allowed to share the direct link from the CAL SC page, provided that they like the page first. (CAL SC page: https://www.facebook.com/upd.CALSC)
6. Deadline of liking the entries is on June 10, 2013 at 11:59 PM.