UP Psychological Association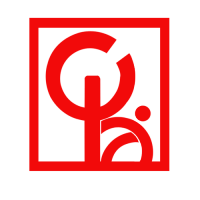 The University of the Philippines Psychological Association (UP PsycA) has been around for quite sometime. It will be here for a little bit longer, and it does whatever it thinks it should, that it could, and does not involve crime. UP PsycA, noted to never take itself seriously, rather takes the whole world very seriously and walks like the world's last remaining source of wit in diversity, whatever that is supposed to mean. Established in 1993, UP PsycA has gone through several changes within its affiliations, its political views, and its constitution. Nevertheless it stays as a reflection of how students of Psychology see the world and how they want to deal with it.
UP PsycA, if it's a jungle out there, then it's an Asylum in here.
About PsycA
The UP Psychological Association (UP PsycA) started as an organization geared towards providing students with opportunities in career training within the various fields of Psychology. The association has taken a role in providing venue for the exchange of ideas between Psychology majors and students from other disciplines. Eighteen years since its establishment, UP PsycA has widened its scope of interest keeping in mind the five tenets that serve as the basis of its existence: Honor, Pride, Excellence, Service, and Commitment. Going beyond the four corners of the University, it has been our commitment to help fellow Filipinos as an answer to the call for service.
PsycA Tenets
Honor – to act in such a way that one always remembers the values of the organization
Excellence – to bring out full potentials among the members to successfully deliver projects with outstanding quality
Pride – to continuously strive for improvement of oneself and the organization
Commitment – to always remember that individual roles and tasks define the organization
Service - To serve the people as the ultimate expression of self-actualization
Executive Committee
Academic Year 2012-2013

President: Carlo Regalado
Vice-President for Internal Affairs: Marie Louise Largoza
Vice-President for External Affairs: Ernest Jean Angeles
Finance Committee Head: Mark Cheung
Membership Committee Head:Joyce Macaraig
Academic Committee Head: Bernard Capinpin
Publicity Committee Head: Jonathan Sequiera
Kung Anu-ano pang Tungkol sa PsycA
Ang Nakaraan...
at Kasalukuyan na din kasi wala nang space.
Dulot ng bumubulwak na kakulitan, ang PsycA ay patuloy sa pagiging rakenrol the best number one sa pagsusumigasig maglingkod sa mga isko at iska ng Universe of Pipino - Diligan (UPD). Sunod na sunod na blockbuster super giant shuriken siopao ACLE bawat semestre na hindi lang tumatabo, TUMITIMBA sa takilya ng ACLE. Mga Forum na may mga isyung dapat talaga harapin ng mga Sikolohistang epal tulad mo. Oo ikaw! Nababasa namin isip mo! *evil laugh* Patuloy din ang pag brainwash namin sa mga kabataan sa pamamagitan ng taunang Quiz Bee. Gusto ko sanang ilista isa-isa pero grabe, andami.
Labing-pitong taon na mula nung itinatag,
labing-anim na taon nang nagpapagpag.
UP Psychological Association. Matagal na kaming baliw, ngayon lang namin alam.
PyscA Posters and Designs
How to Find PsycA
Unofficial Tambayan: Concrete Open Area between Narry's Kiosk and Lib Walk
Official Website:PsycA.tk