Quickletsgo!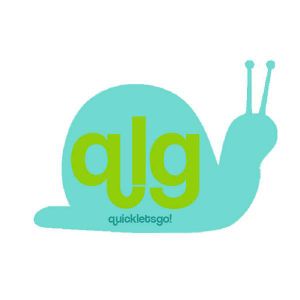 Current Band members
Jed Lauraya (Vocals/ Guitar)
Ray-an Rivera (Guitar)
Matthew Criste (Guitar)
Gabrielle Rivera (Bass)
Renz Garcia (Drummer)

Genre
Pop- Punk
Biography
Quickletsgo! Is a five piece pop-punk / power pop band from the mountain city of Baguio. They were formed in Aug 2008 with four members from the University of the Philippines and one from Saint Louis University. The original members were Jed Lauraya on vocals, Eboy Jose on guitar, Jep Ortile on guitar, Daryl Siruno on Bass, and Reuel Vistal on drums. The members came from different bands already performing in the local scene. After a few months of playing together, the band became eager to write and record their own songs.

In October 2009, the band released their first self-produced EP entitled "Year of the Break-up". The five-track EP includes the songs: If It Wasn't For Her, Chill Pill, Aries, Grow Up, and Gig. The EP was the product of the hard work of the original five members who went through great pains to produce the record. :) Like most bands, Quickletsgo! went through some changes in their lineup. Today the band is composed of Jed Lauraya on vocals and guitar, Ray-an Rivera and Matthew Criste on guitars, Gabrielle Rivera on bass, and Renz Garcia on drums. Late in 2011 Quickletsgo! home-recorded the acoustic songs Elaine, Hello December, and Lullaby. "What I Think" is Quickletsgo!'s latest single, recorded earlier this year.
Contact Details