Juniper Face the Corner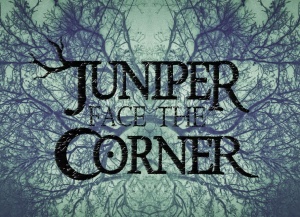 Biography
The Eclectic Taste of Juniper Face the Corner
Article by Sheenah Tan of The Indie Culture
The Indie Culture: http://theindieculture.com/

When it comes to music, UPLB certainly has a lot to offer. The bands from the university have been bringing the house down for decades with their plethora of talents. Aside from the eLBi-born reggae, rock, metal and acoustic bands that have already made a name in the industry, there is yet another indie band next in line: Juniper Face the Corner.

Band Members
This quartet is composed of:
Gelo Arboleda on vocals
Jabez Flores/Elmer Umali on guitar
Nathan Maligalig on bass
Al Santillan on drums/back-up vocals

The band was formed initially as an acoustic project by Jabez and Gelo when Cafe Antonio, which Jabez co-owns, started brewing in Los Banos. After several gigs, in mid-2010, the duo felt like they were ready to go full band, hence Juniper Face the Corner.

"Juniper Face the Corner is not what we expected before…it was supposed to be just an acoustic tripping," Gelo told The Indie Culture, after detailing how the band was formed.

Influences
The band considers the following acts as their influences: Coheed and Cambria, Cinematic Sunrise, Snow Patrol, Coldplay, among others.

Genre
Asked about their genre, the members said "halo-halo eh." The band finds it difficult to describe their style since they never really talked about it while working on their songs. "It's complicated," they say, but the members find themselves liking punk-emo and having similar influences, most of which also fall under different genres. For them, the genre can't be seen in the band but in the songs they write and play. To cut the long story short, the band cut themselves some slack and claimed that their genre, in general, is called conFUSION.

Name
During a roadtrip in LB, the band members saw a signage saying "face the corner" and thought it would be interesting for a band name. The band got the name 'Juniper' from The Life and Times of Juniper Lee. The name 'Juniper Face the Corner' was inspired by the British indie and local acts with lengthy band names (such as Siouxsie and the Banshees and Sheila and the Insects). Many people, the band says, mistake one of them as 'Juniper' but the truth is, the character does not exist.

The band has played in different events and venues in Los Banos, particularly in UPLB. They recently wowed the audience of Gandingan 2012 and UP Photographers Society's Talentados 2012 with their performance. With Gelo's energy and witty spiels, Nathan's clean bass lines, Jabez/Elmer's smooth guitar riffs and Al's incredible drum beats and stunts, it is no doubt that Juniper's gigs are a must-see.

Album
Juniper Face the Corner's self-titled album is a 6-track extended play. Gelo describes the theme as 'finding love after a terrible break-up' but clarifies that it need not pertain to romance but to all the things in general; Al describes it as a compilation of songs with different genres but still has that Juniper distinct feel; Jabez and Nathan said it is uplifting and inspirational. The album was released on January 3 this year.

When it comes to its audience, don't think of this group as a "rockstar" band with lots of fans since this amicable four-piece band considers each supporters as their friends. True enough, during their gigs, you can get to them without having to utter a pick-up line or going through throngs of security. They keep in touch to their friends and those who support them. Juniper Face the Corner can often be seen hanging out in Cafe Antonio – whether during their Cafe Antonio Sessions or during an ordinary day.

When asked about their perception of 'indie', Jabez said 'it is doing things yourself and making the best use of limited resources;' Gelo said indie is 'a way of living, a culture'; Nathan said indie is 'making it happen, not waiting for it to happen'.

The band feels blessed that they have a common ground, to which they consider as one great factor in keeping the group in tact. Despite the tendency to be complacent due to friendship, front man Gelo, who also writes their songs, makes it a point to keep the group on fire by means of work ethics and dedication to Juniper. Indeed, it's not just the band that we always see on stage but the incredible bond that forms off-stage.

Pop, Pop, Goes My Heart!
There is certainly a lot of things we can anticipate from the band. Watch out for Juniper Face the Corner's Fast Forward official music video. Visit their Facebook page for gig schedules, CD sales, and updates.

Original post here
Contact Details
09158769885
Facebook Fanpage