Forum on eUP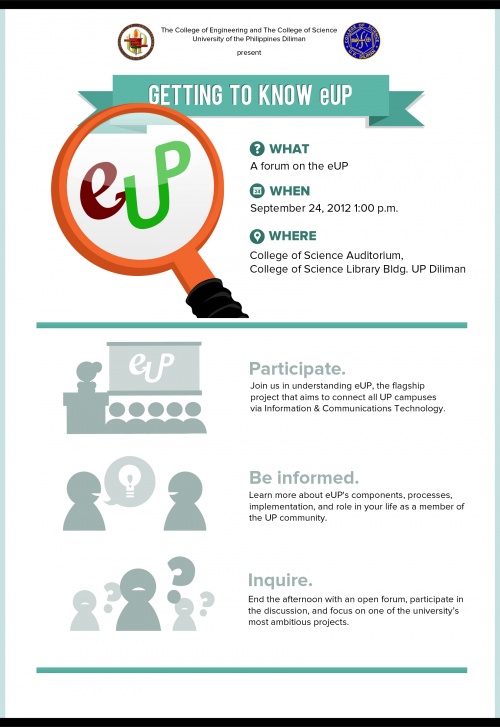 Forum on eUP : Getting to Know eUP

College of Engineering and College of Science's presentation expounding further on eUP.
Get to know the future plans of administrative efficiency, interconnected information, and technology systems through a presentation by the development & technical team.
End the afternoon with an open forum. Participate on the discussion , and focus on the University's most ambitious project yet.
24 September 2012
1:00 pm
College of Science Auditorium