UP Interschool Business Association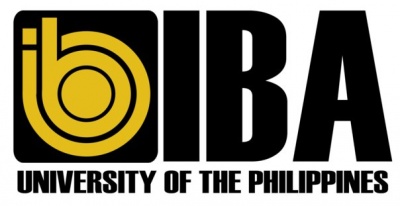 ]

History
The Interschool Business Association was founded in 1976 by Oscar Pobre, George Jimenez and Tom Barrameda. They were from a business-oriented sector of the Ateneo, who streamlined their resources with the already established Maryknoll Business Association.
Two more colleges affiliated themselves with IBA, Assumption College and the University of the Philippines were incorporated- and it became a non-stock, non-profit organization. Their productive ventures consist of benefit shows, company tours, exposure excursions, medical clinics, scholarships, and a lot more.
In 1986 and 1988, the De La Salle Business Association and the Association of Concerned Business Students were acknowledged as chapters. The sixth chapter of IBA, in the Center for Research and Communication was welcomed into the fold in 1993. To date, there are 3 active local chapters: Ateneo de Manila University, Miriam College and the University of the Philippines.
Officers
Members
Activities
Announcements
See Also
You may visit http://upiba.multiply.com/ or our Facebook page to know more about the UP Interschool Business Association