Difference between revisions of "UP Astronomical Society"
m

Line 7:
Line 7:
 
 
 

==Officers (AY 2012-2013)==

 

==Officers (AY 2012-2013)==

−

Overall Coordinator: Mary Angelie Alagao <br />

+

 

−

Executive Secretary: Francis Kevin Bugaoan<br />

+

Coordinator: <br />

−

Resource Cluster Coordinator: Sheena Salvosa<br />

+

Executive Secretary: <br />

−

Externals Affairs Cluster Coordinator: Nikko Albano<br />

+

Cluster Coordinator: <br />

−

Observations and Instrumentations Cluster Coordinator: Norman Mascarinas<br />

+

Affairs Cluster Coordinator: <br />

−

Education and Research Cluster Coordinator: Carlo Ray Selabao<br />

+

Cluster Coordinator: <br />

−

Finance Cluster Coordinator: Beb Jansen Poricallan<br />

+

and Cluster Coordinator: <br />

 
+

Cluster Coordinator: <br />

 
 
 

==Members==

 

==Members==
---
Revision as of 09:39, 27 July 2014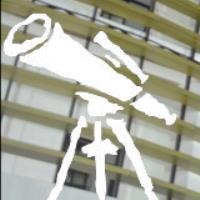 Our Profile

The UP Astronomical Society or UP Astrosoc is a scientific, educational, non-profit, non-political, non-partisan organization dedicated in the promotion of astronomy. According to its constitution, UP Astrosoc has the following objectives: (1) to bring together individuals interested in astronomy, (2) to broaden the awareness interest, knowledge and understanding among students and the general public, (3) to contribute to the general body of knowledge of astronomy, (4) and to promote the common interest and individual development of its members. It was founded on July 30, 1991 by a handful of students with the ideals of igniting the interest of Astronomy among the UP student body and the general public. Today, after years of gazing up to the heavens, UP AstroSoc continues its foremost vision of bringing the wonders of the celestial world within people's reach. It resides in the old planetarium of the PAGASA Astronomical Observatory in the UP Diliman campus.

UP AstroSoc is comprised of members with diverse backgrounds from different colleges in the university. Aside from the usual social activities of a collegiate organization, UP AstroSoc partakes in several Astronomy-inclined activities throughout the academic year. Among these are Astronomy classes, observation assemblies, and public Astronomy lectures and forums. The organization also conducts Astronomy learning sessions and camps to requesting parties outside the UP community, furthering its cause of spreading Astronomy.
Officers (AY 2012-2013)
Over-all Coordinator: Kristine Jane Atienza
Executive Secretary: Sharlyn Mae Niez
Education and Research Cluster Coordinator: Manuel Christian Schuldes
External Affairs Cluster Coordinator: Bernadette Joy Detera
Finance Cluster Coordinator: Liza Mae Jane Abucejo
Observation and Instrumentation Cluster Coordinator: Orville Felicano
Resource Cluster Coordinator: Camille Ballesteros

Members
Regular Members as of 1st sem AY 2011-2012

Education and Research Cluster
Ericka Jane Angeles
Kristine Jane Atienza
Juan Carlos Caldo
Christian Alagon
Mark Ashley dela Rosa
Liezl Ann Motilla
Benjamin Francis Rodriguez


External Affairs Cluster
Rommel Bartolome
Jerome Sabidong
Ruth Danielle Gascon
Delwin Rose Villarey
Melisa Gail Yubokmee


Finance Cluster
Christian Alagon
Giel Sabrine Cruz
April Joy Lim
Michelle Mikiko Pagaran
Marjorie Anne Picones


Observation and Instrumentation Cluster
Adonis Gallentes
Cesar Emmanuel Glipo
Lizette Inocencio
Sara Miranda
Jodevic Philipp Perez
Marlow Jeff Presto


Resource Cluster
Bianca Isabel Bautista
Valerie Borja
Jan Stephanie Rani Favila
Ana Marie Geronimo
Activities
Sidewalk Astronomy
Lakbay Langit
Astronomical Event Observations
Big Bang Quiz Show

Announcements
International Year of Astronomy (IYA2009)
The International Year of Astronomy 2009 (IYA2009) is a worldwide celebration of astronomy, a year where the universe is brought down to earth, connecting us with it.
And among its many other aims is to amplify the role of science, especially astronomy, in the hearts of every nation, may they be already developed or are still developing.
UP Astronomical Society will participate in this worldwide celebration of astronomy declared by the United Nations on December 20, 2007.
This year, special IYA events are prepared by the organization for the general public.

2009 coincides with the 400th anniversary since Galileo first pointed his telescope to the sky.

See Also