UP Aggregates, Inc.
U.P. Aggregates, Inc.



Established
July 21, 1985
Category
Non-profit, academic organization
Motto
Sieved. Reinforced. Tested.
Location
G/F Melchor Hall, University of the Philippines, Diliman Quezon City, Philippines 1101
E-mail
upaggregatesinc@gmail.com upaggregates@coe.upd.edu.ph

The University of the Philippines Aggregates, Incorporated also known as UP Aggregates, Inc. or simply Aggre is a non-profit, academic organization of civil engineering students based in the Institute of Civil Engineering of the University of the Philippines Diliman.
History
UP Aggregates was established in July 1985 when the need for a more fulfilling student organization arose in the hearts of 29 civil engineering students - an organization that would recognize their academic objectives as well as provide an outlet for meaningful extra-curricular participation.
Quickly establishing itself as an active participant in numerous campus activities, the organization has organized a few of its own activities such as film showings, sales, seminars, and outreach programs.
In 2003, through the hard work of the resident members, the organization has been recognized by the Securities and Exchange Commission and has become, UP Aggregates, Incorporated.
On its 33rd year, UP Aggregates, Inc. envisions an invigorating environment that strengthens companionship and delivers extensive opportunities for collective growth. The organization seeks to fortify its identity as a community geared towards the pursuit of unity and camaraderie. Aggre aspires to ignite passion among its constituents in their continuous efforts towards academic excellence and holistic growth.
To ignite empowerment, the organization will commit to a continuously evolving program for personal and professional development. It will strive to provide its members with well-inspired platforms to discover and develop knowledge and skills whilst encouraging improved communication and productive collaboration. As it continues to mold youth leaders through managing and partaking in efforts inspired by the call to serve their community, Aggre remains fueled by the determination for member welfare and inclusivity.
Organizational Structure
Based on the 2017 Constitution (Article IV, Section 2), the highest governing body of the Organization is the Board of Directors, elected by the General Assembly, and is composed of the President, the Vice President, Secretary, Treasurer, and the Directors of the standing committees.
Committees
The standing committees are as follows:
Committee for Academic Affairs
Committee for Applications
Committee for External Affairs
Committee for Finance
Committee for Internal Affairs
Committee for Logistics and Secretarial Operations
Committee for Press and Publicity
Committee for Professionals and Alumni Relations
Flagship Events
The organization takes pride in its flagship events in which are used as mediums to promote the longstanding values and principles of UP Aggregates, Inc.
Civil Engineering Talk (CET)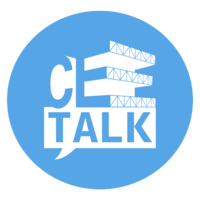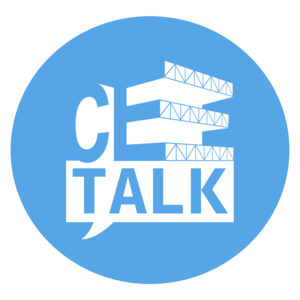 The Civil Engineering Talk, or CE Talk, is an annual event which aims to expand the knowledge of civil engineering students, to raise their awareness, and to broaden their horizons through a series of highly-informative seminars. The event features highly notable and outstanding civil engineers and professionals who impart their knowledge and skills to over 2000 students from different universities nationwide.

Visit CE Talk on Facebook.
Fix and Focus Forum (FFF)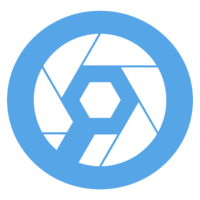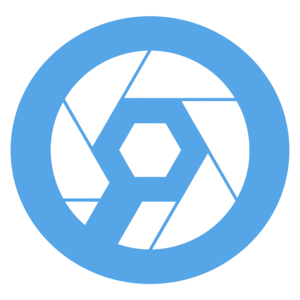 The Fix and Focus Forum is a sequence of interdisciplinary forum, interactive workshops, and building design competition for top students in both academics and leadership from premier high schools in the Philippines. The event just not aims to be an eye-opener for various horizons, but also to harness the ability of the future nation builders in fixing societal problems while focusing on different specific fields of interest. This gathering intents to encourage innovative thinking in providing solutions and sustainable developments to macro-scale problems.

Visit FFF on Facebook.
Intercollegiate AggregatES Quiz (ESQ)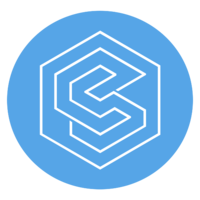 The Intercollegiate AggregatES Quiz, or ESQ, is an annual competition that aims to test the knowledge and expertise of engineering students from different colleges and universities in various fields of the Engineering Sciences. For years, ESQ continues to challenge and develop their competence as well as their values of teamwork, honesty, and camaraderie as future Filipino engineers.
Visit ESQ on Facebook.
Other Events
Besides the organization's flagship events, UP Aggregates, Inc. also holds other smaller events to further develop holistic growth within its members.
Anniversary Celebration
The organization's anniversary celebration takes the form of three events, (1) the Grand Alumni Homecoming, (2) Aggre Gives Back, and (3) Crossover.
The Grand Alumni Homecoming, or AHc, is UP Aggregates, Inc.'s triennial event which aims to bring together the organization's proud alumni and resident members. It is an occasion where the community dine together in a night of nostalgia and entertainment. AHc also serves as a venue for the election practices of the UP Aggregates Alumni Association, now comprised of more than 700 members.
Aggre Gives Back, or AGB, aims to reach the outside communities by choosing a beneficiary and immersing the organization to the daily lives of the people inside the community. Charitable works for the chosen community may take different forms such as feeding programs, donations, and acts of service for all.
Crossover is the bonding event of the organization's resident members with their alumni and sister organization - that is, PUP Aggregates from the Polytechnic University of the Philippines. This event takes the form of a whole day event filled with team-building activities aiming to strengthen their bond with each other.
UPCAT Review
Applicants' Orientation
Ultimate Bonding Experience
Amazing Math Trail
Professional Seminars
Enggterpretations Film Festival
Aggreviews
Knowledge/Skills Transfer
Excellence
Members of the UP Aggregates, Inc. exhibit excellence, most notable in the field of academics. UP Aggregates, Inc. is home to class valedictorians of the Institute of Civil Engineering for the last three years and to topnotchers of the civil engineering board exams:
Romeo Longalong (Magna cum laude '10, Top 3 in November 2010 CE Board Exam)
Elvin Bernardo Cruz (Magna cum laude '11, Top 6 in November 2011 CE Board Exam)
Benjamin Suarez (Top 8 in May 2012 CE Board Exam)
Some members of the organization also participated and obtained awards from different prestigious engineering competitions in and outside the country:
Introducing and Demonstrating Earthquake Engineering Research in Schools 2011, 2012 (Taipei)
Most Outstanding Civil Engineering Student Award of the Philippine Institute of Civil Engineers
2012 Executives' Challenge (UP Los Banos)
2010 Engineering Math Competition (UP Los Banos)
External links