Pantasa
Pantasa is a tool for integrating bibliographic information into UVLe. It uses the zotero citation management software to fetch citation data from a bibliographic database. On the UVLe side, Pantasa (from "pantas" - "wise" + "tasa" - meaning "to sharpen" or "to assess") deploys a special filter that detects bibliographic information coming from zotero.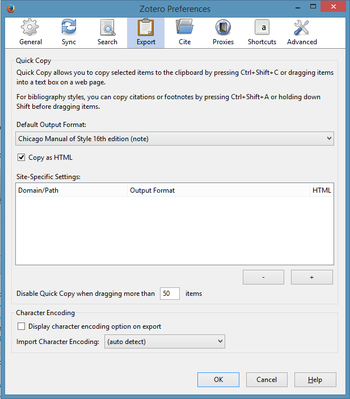 ---
How to use Pantasa on UVLe
You need to install zotero plugin on your web browser. The easiest way to get bibliographic metadata into an UVLe page is to drag and drop a citation from the Zotero citation management software into the UVLe page editor. Download zotero plugin here.


The media player is loading...

Second, once the zotero plugin is installed in your browser, go to your UVLe course and add a course page (or label).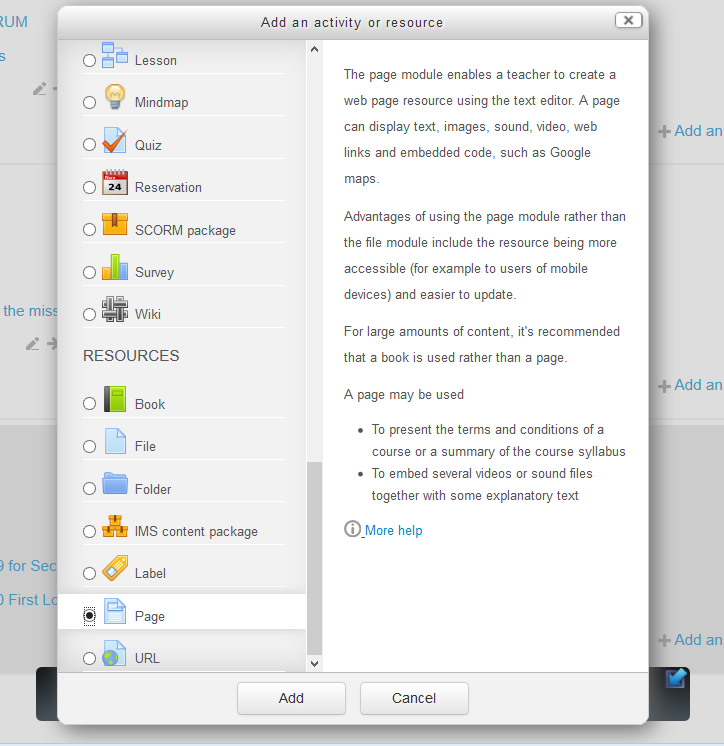 Click the zotero on the add-on bar of Mozilla/Firefox.



and you will see the zotero panel



on the zotero panel, select a reference and "drag and drop" it in the page content.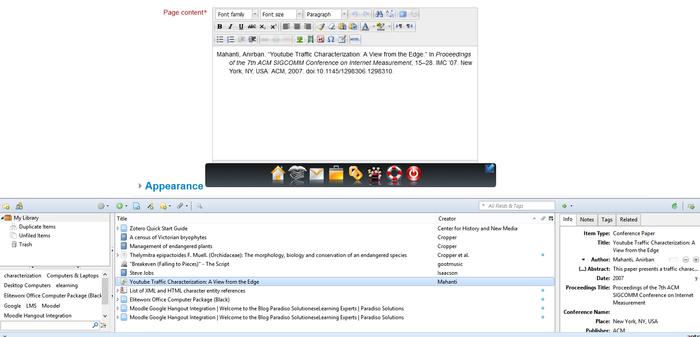 then click save and display


---
How Pantasa Works
Warning: Geekspeak follows!
On the UVLe back-end, Pantasa deploys a filter that automatically links from citations to the full-text of articles online, using the OpenURL mechanism. One of the easiest ways to get metadata into an UVLe page is to drag and drop a citation from the zotero citation management software (see above). Zotero has to be configured to 'Copy as HTML' in the 'Quick Copy' setting, this will include an OpenURL data and formatted reference when you drag and drop into an HTML editor.

Based on the COinS plugin, Pantasa adds structured data for a reference (e.g. title, author, publication details) in an HTML span element. This data can then be used to create a link to an online version of the book or article, if available.
---
To Do
build Pantasa's own bibliographic database that focuses on local authors
provide a choice for users to fetch local database
See Also