LFS
'LFS (League of Filipino Students) 'is a nationwide, mass-oriented National Democratic Organization that has been at the forefront of the student and people's struggle for genuine social change.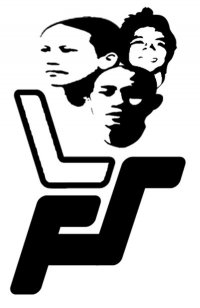 History
LFS was established on September 11, 1977, during the Marcos regime, as the Alliance of Students Against Tuition Fee Increase (Alyansa ng mga Mag-aaral Laban sa Pagtaas ng Tuition Fee). It fought against the extensive tuition fee increase and continuous student repression. LFS has played an important role from tuition fee rollbacks up to the removal of military and police presence in campuses.

It formally became a national democratic mass organization in 1982 for the organization's recognition that student interests will not be achieved unless students unite with other sectors in the advancement of genuine democracy. LFS continued to grow and expand but during the late eighties, it declined due to errors like reformism, insurrectionism, and putschism. These crippled the organization.

In the early nineties, LFS activists studied the organization's experiences and extracted lessons that are needed for the rectification of these mistakes.
Armed with the lessons of the past, and the unwavering commitment to advance the national democratic aspirations of the Filipino people, the League of Filipino Students (LFS), together with the Filipino masses, will continue to struggle for true liberation and a democracy which will genuinely serve the Filipino masses. 1
Officers
Members
LFS is a university-wide organization. If you are interested in joining LFS, click here and send us a message.
Activities
Announcements
LFS Links
LFS website
Facebook profile of LFS-UPD
Sources
1lfs.ph