Iskomunidad:How to use flipbook
From Iskomunidad
How to use flipbook ?
1. Flipbook Access. Flipbook is accessible in Iskomunidad under Wiki tools on the left side navigation panel. You also can access Flipbook by simply entering https://iskwiki.upd.edu.ph.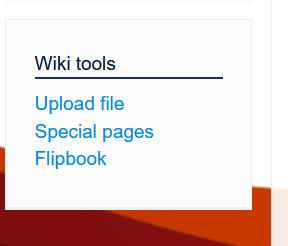 2. Login to Flipbook. You can log in to Flipbook using your UP Webmail username and password from the link's login panel.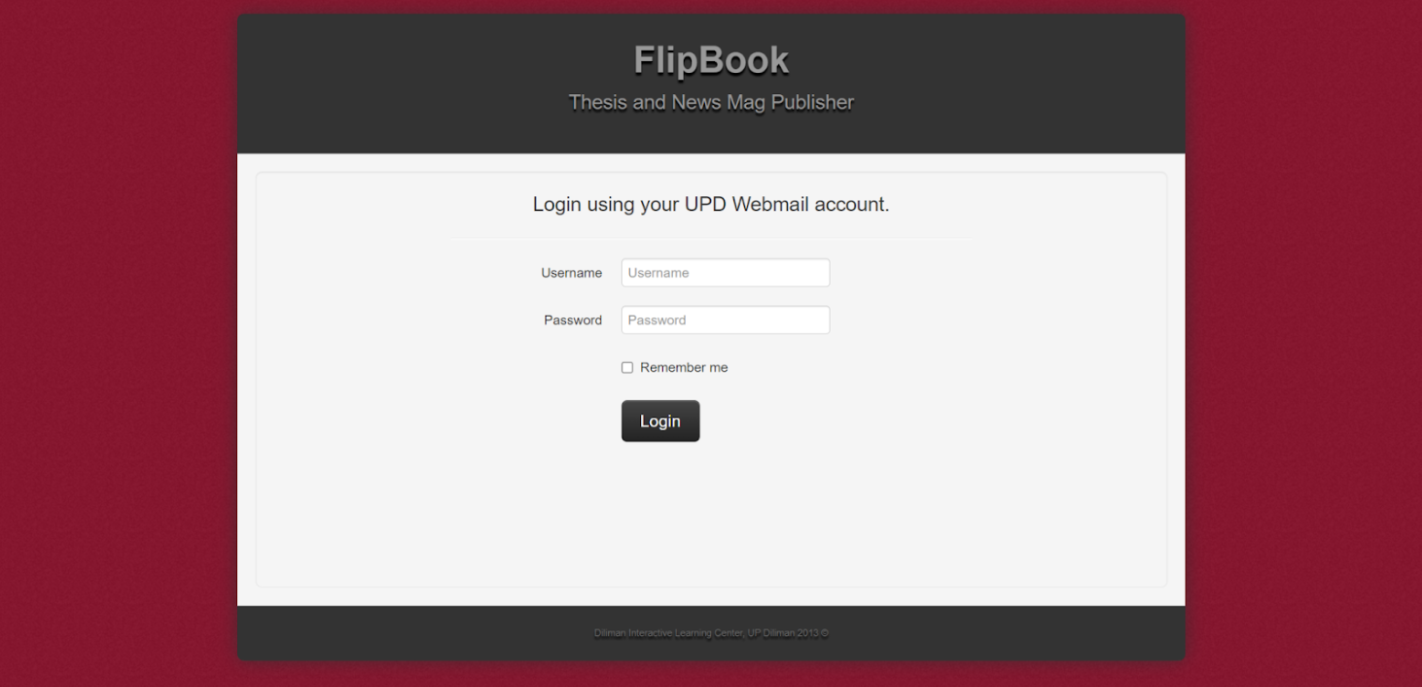 3. Upload work documents After logging in, you will see the file uploader panel. Click browse to select documents (only pdf file extensions are accepted), then click upload to continue.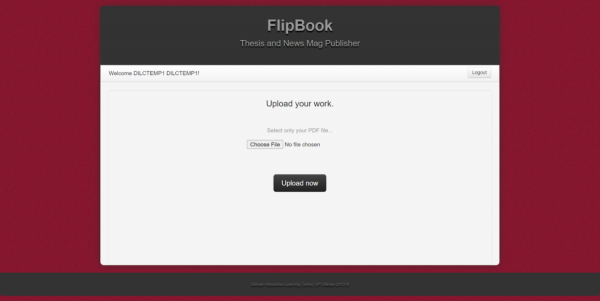 Sample Flipbook document viewer.
You can copy and edit the text that will appear below the link and paste it to your Iskomunidad web page.